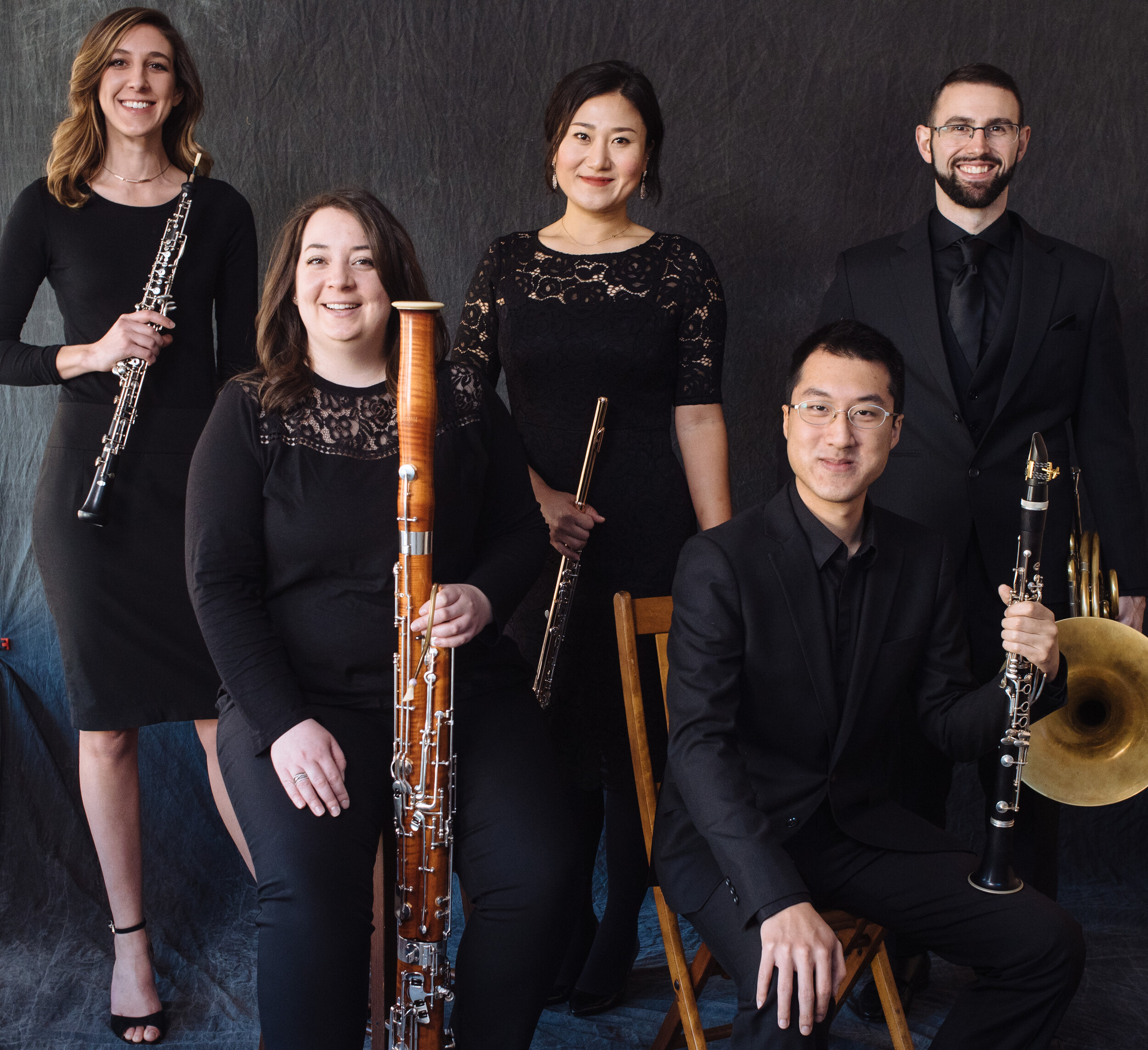 Now in their 5th Season, Volante Winds has reached high acclaim in the field of chamber music for their "beautiful sound", "perfect ensemble", and "excellent, mature poise". The quintet has performed in competitions and festivals throughout the world, with recent residencies at the American Music Festival in North Carolina, Juneau Jazz and Classics Festival in Alaska, and the Jeju International Wind Ensemble Festival in South Korea.
As professional music educators, Volante Winds has a strong passion for pedagogy that shines through in their recitals and masterclasses. Through their tours and outreach initiatives, the quintet has connected with diverse audiences and music students across the country with inspiring and interactive educational performances.
Volante Winds firmly believes in actively engaging within the community and has worked with local artists, the Jacobs School of Music, and the IU Center for Rural Engagement through multiple innovative collaborations. Most recently, the ensemble has appeared with Indiana University's New Music Ensemble, the Windfall Dancers in live performance of combined dance and chamber music for their 40th Anniversary Gala, and as guest artists of the Salón Latino Chamber Music Series, performing the U.S. premiere of the Marcos Lucas wind quintet, O Palácio dos Lentos.