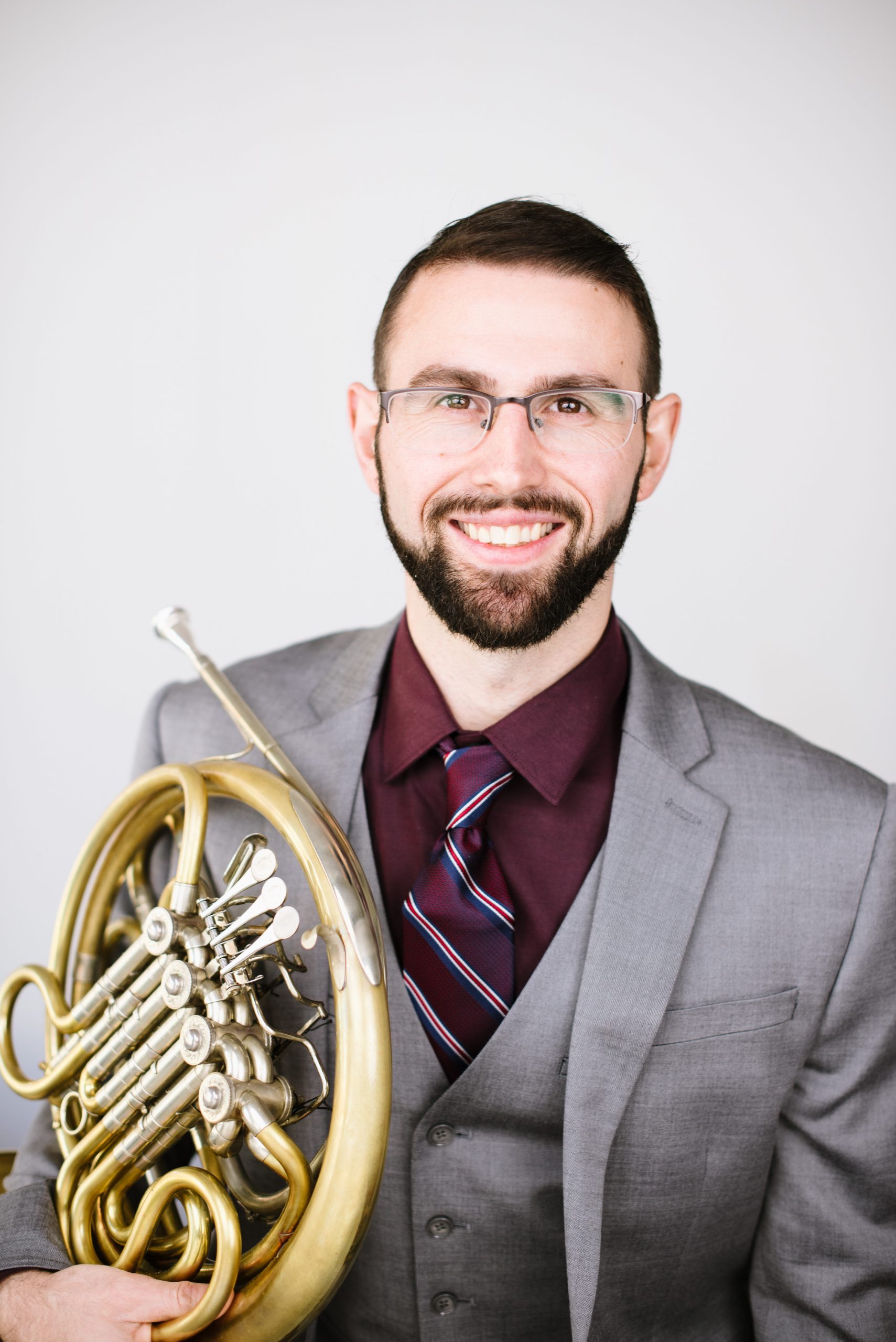 Dr. Olivier Huebscher values versatility, both a performer and pedagogue. He is currently Professor of Applied Brass at Mount Allison University in Sacksville, New Brunswick. In addition to his teaching duties he enjoys and active and varied performance schedule.
With the Volante Winds Quintet he has performed at the Mineral Point Chamber Music Festival in Wisconsin, the Juneau Jazz and Classics Festival, the Jeju International Wind Ensemble Festival in Jeju South Korea, the American Music Festival in Morehead City North Carolina, and Chamber Music Wilmington. As a recording artist, Olivier has participated in a wide range of projects from Mahler symphonies to a CD of rock music for orchestra, which has generated over 1,000,000 views on YouTube and reviews in The A.V. Club, Nerdist and New York Daily News.
Olivier is a proud member of Indiana University's Nairobi based Tunaweza Kimuziki project which works to increase the quality of music education in Kenya. As a scholar Olivier has had multiple articles published in The Horn Call on how music theory to enhance their performances. Olivier embraces the use of technology in teaching, with an online based private studio which includes students based in Kenya, California, Texas, Virginia, New York and other states.
In his free time Olivier enjoys a wide range of activities including cycling, cooking and obscure cultural references.