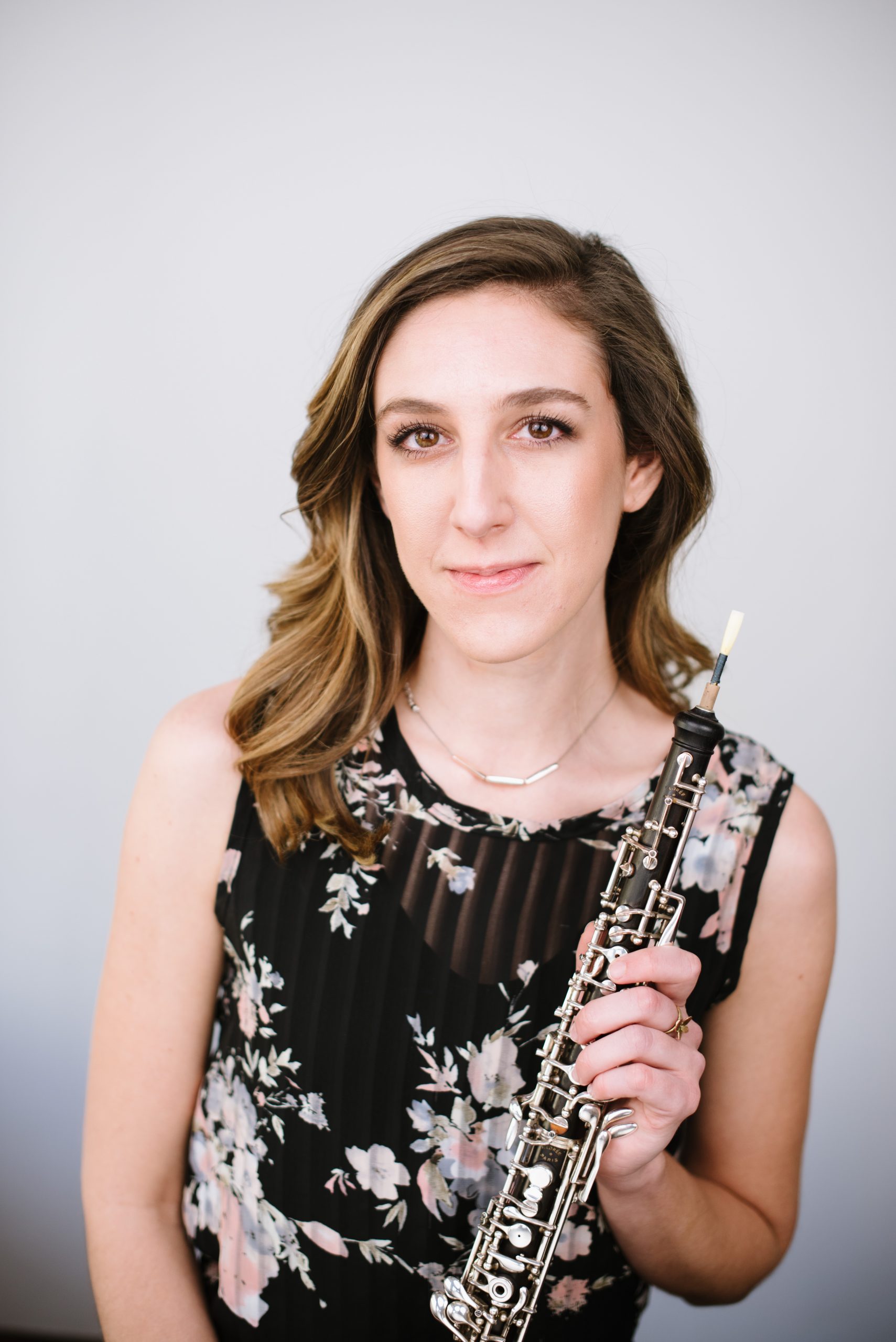 Rebecca McGuire is the oboist of the Volante Winds, as well as Principal Oboe of the Carmel Symphony Orchestra, and Principal Oboe of the Terre Haute Symphony Orchestra.
Known for her beautifully sincere and expressive musicality, Rebecca has performed as a soloist and chamber musician for audiences around the world. In 2018, she made her debut as an international soloist, performing Telemann's Oboe Concerto in F minor and the Samuel Barber Canzonetta for Oboe and Strings with the Freies Kammerorchester Köln, Ensemble 07 under the direction of award-winning violinist and Baroque specialist, Stephan Schardt in Cologne, Germany.
Rebecca received a Master's degree in Oboe Performance from The University of Texas at Austin and is completing a Doctorate in Oboe Performance at Indiana University's Jacobs School of Music, where she studied with oboists Roger Roe of the Indianapolis Symphony, as well as former Metropolitan Opera oboist and famous pedagogue Linda Strommen.

During her studies, Rebecca was frequently featured as principal oboe with the elite orchestras of the Jacobs School, and received special acclaim for her performances of Stravinsky's Pulcinella, Debussy's La Mer with conductor Scott Sandmeier of the Orchestre de Chambre de la Gironde in France, and Tchaikovsky's Symphony No. 4 in concert with Joshua Bell, conducted by Xian Zhang.

She is currently teaching at Western Illinois University as the Professor of Oboe for the 2020-2021 academic year, and is Oboe Instructor at the Stafford Music Academy in Bloomington Indiana.